Warwick, NY – Mechanical Rubber in Warwick, NY is proud to announce that it has received the National Disability Employment Awareness Month award by the Orange and Sullivan Counties Employment Alliance Network, OSCEAN in recognition of their efforts to further the employment of individuals with disabilities.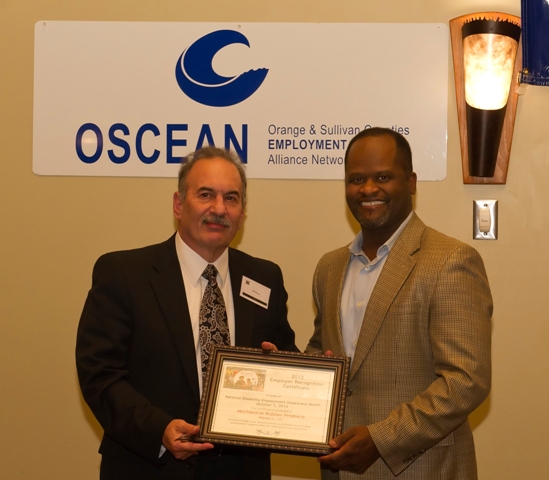 The award was presented at a ceremony and dinner on Fri., Oct. 5 at the Graham M. Skea Recreation Center in Montgomery and accepted by Mechanical Rubber President and CEO, Cedric Glasper.
Additionally, Alisa Sherow from Mechanical Rubber Quality Assurance received a special Congressional Recognition from U.S. Representative Nan Hayworth.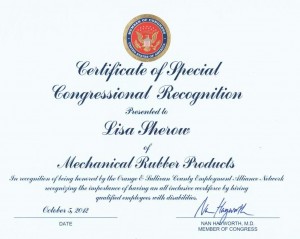 Share This Story, Choose Your Platform!