Warwick, NY – Mechanical Rubber Products, a custom contract manufacturer of rubber, plastic and metal products, received AS9100 Rev. C / ISO 9001:2008 certification on Dec. 19, 2012. The AS9100 Rev. C quality management system encompasses all the requirements of ISO 9001:2008, but adds additional requirements specific to the Aviation and Space industry satisfying DOD, NASA and FAA. AS9100 Rev. C creates one single quality management system to be used internationally and is supported by the International Aerospace Quality Group.
"To continue to not only meet, but exceed customer expectations in Aviation and Space, it became apparent that although we have been compliant to the standards of AS9100 Rev C / ISO 9001:2008, we needed to become certified as well," commented Mechanical Rubber President and CEO Cedric Glasper. "Our Quality Assurance team fine-tuned our systems and processes to meet this rigorous standard to take our customer service a step further and increase our already strong customer satisfaction rating."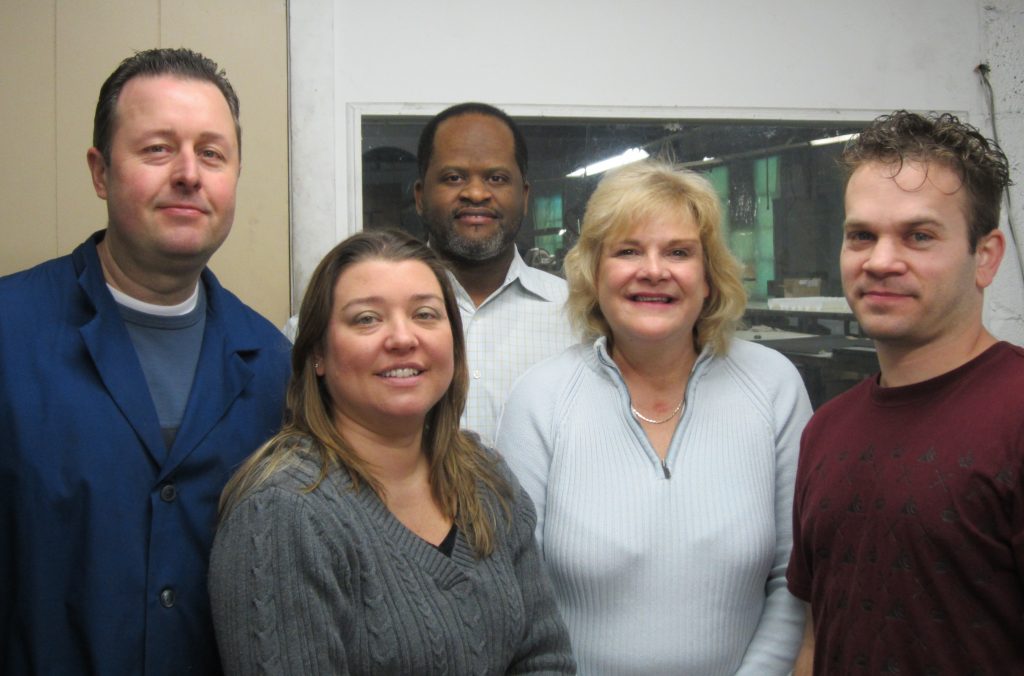 Mechanical Rubber's Quality Assurance team (from left): Justin Talarczyk, Nicole Cosimano, Cedric Glasper, Alisa Sherow and Gary Lyon recently received their AS9100C Rev C / ISO 9001:2008 certification.
Share This Story, Choose Your Platform!