Warwick, NY – Mechanical Rubber recently received AS9100 Rev. C / ISO 9001:2008 Quality Management System recertification. Meeting all the requirements of ISO 9001:2008, the system also meets stringent Aerospace-specific for DOD, NASA and FAA.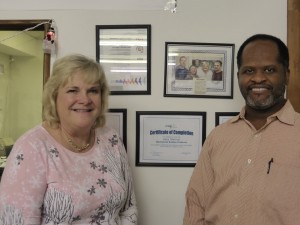 "Adding the additional processes to the AS system has proven very successful for the company," said Alisa Sherow, Quality Assurance. "Our system was recertified by the Aerospace certifying body for another three years."
"AS9100 raised the bar for the already high standards the company held for many, many years," said Cedric Glasper, President and CEO of Mechanical Rubber, which celebrates its 75th anniversary next year. "We became certified in 2012 and now, three years later, meeting such a rigorous standard has become second nature to my team. We look forward to facing new challenges and becoming certified for the next level, AS9100 Rev. D to be implemented by 2017."
Share This Story, Choose Your Platform!