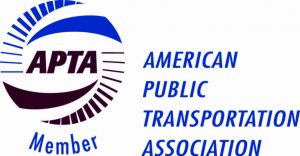 Cedric Glasper, President and CEO of Mechanical Rubber will be heading up a team to attend the 2017 APTA EXPO in Atlanta, Georgia. Held triennially, the trade show features over 12,000 professionals from the public transit industry and is a premier opportunity to connect, discover and share innovative solutions all under one roof.
Stop by and visit Engineering Head Barry Moellman at the Mechanical Rubber Booth #4215 at the Georgia World Congress Center from October 9 – 11. Say Cedric sent you!
Share This Story, Choose Your Platform!