Come on out and meet Mechanical Rubber President & CEO Cedric Glasper at the New York Department of State Job Fair on Wednesday, February 20 from 11:00 am – 3:00 pm at the Newburgh Free Library.
Mechanical Rubber currently has various positions available in the Warwick location for immediate hire.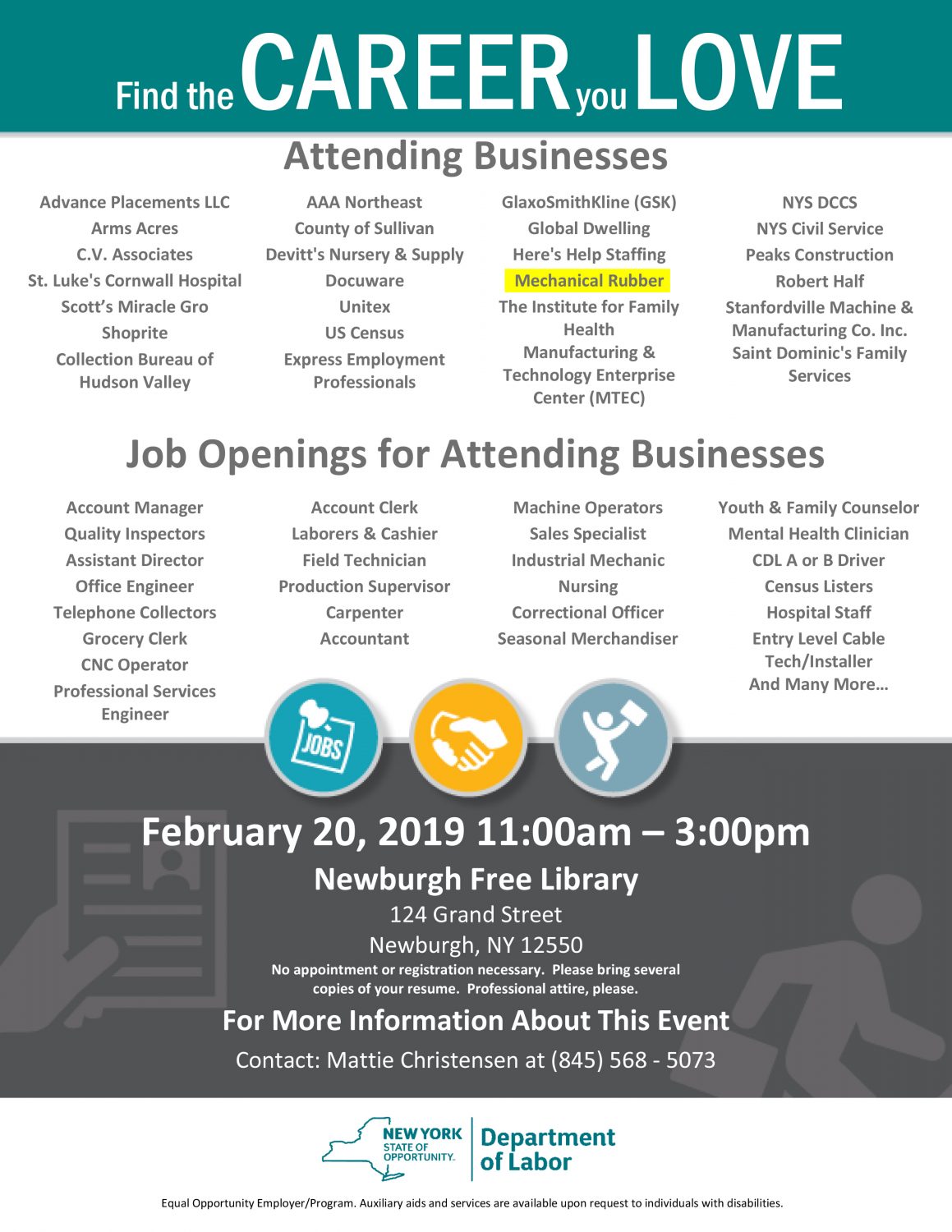 Share This Story, Choose Your Platform!