Service is something that the staff of Mechanical Rubber take very seriously, whether it means service to the customer or service to our community. We would like to take a moment to congratulate our own Wayne Patterson for being recognized as a Warwick Valley Prevention Coalition Member of the Month for April 2021. He was recently recognized along with March 2021 Members of the Month volunteers, United States Army SFC Windollyn Patino, United States Airforce Sergeant Luis Giron and United States Army Staff Sergeant Julio Fernandez, all members of the National Guard Substance Use Division.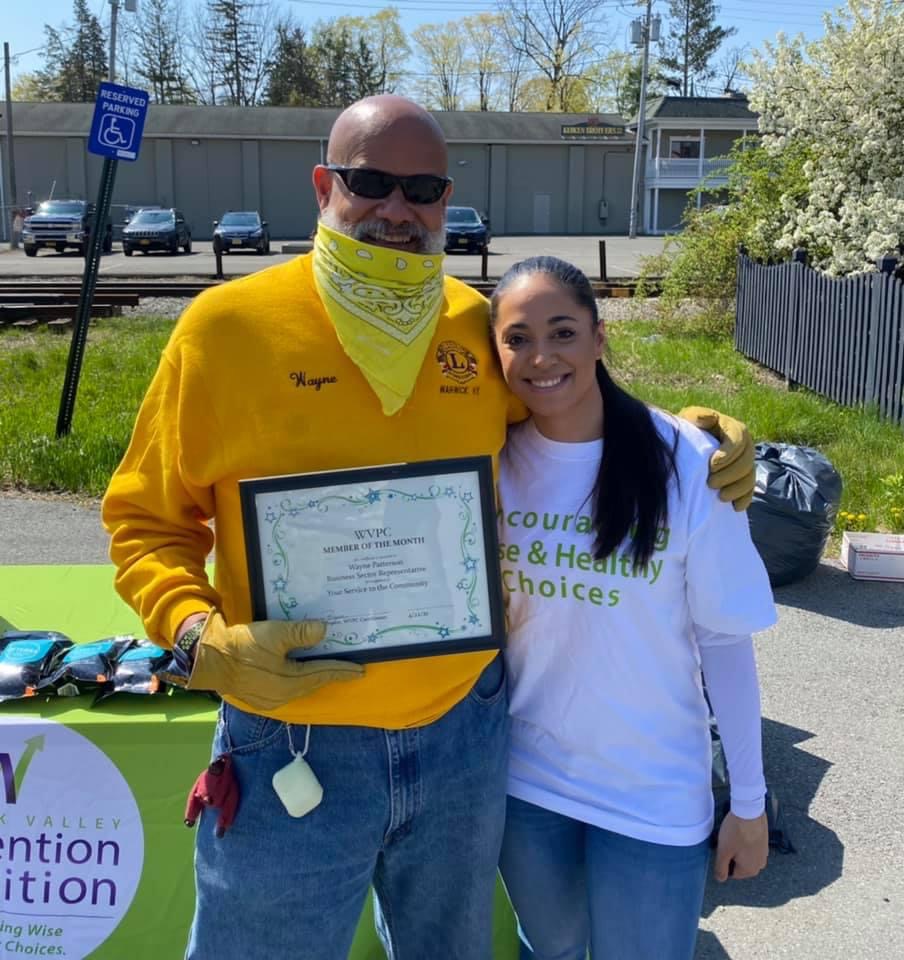 Wayne Patterson with Francesca Bryson
"As much as I appreciate receiving the April 2021 Member of the Month from the Warwick Valley Prevention Coalition, I would like to divert the attention from me and towards the coalition itself," said Patterson. "The daily efforts by Project Director Annie Colona and Coalition Coordinator Francesca Bryson make all of its members shine. The other award winners, the New York National Guard Counterdrug Civil Operations, are amazing examples of coalition members engaged with our community. Our entire county reaps the benefits of these upstanding individuals as well as the efforts of Annie and Francesca."
The Warwick Valley Prevention Coalition is a partnership between the Warwick Valley Community enter, the Warwick Valley Central School District, and the Warwick Police Department whose mission it is to reduce the abuse of alcohol and drugs by the community youth and to provide education and resources to encourage healthy choices by all members of the community. Since its inception in 2009, it has grown to be a well-regarded resource for parents, educators, students and organizations. In 2018, the Coalition was awarded a five-year Drug-Free Communities grant for $600,000, allowing them to hire full-time staff.
"I am a strong advocate of community service," commented Mechanical Rubber President and CEO, Cedric Glasper. "Wayne is not only a valued member of the Warwick Valley Prevention Coalition, but also an active member of the Warwick Lions Club and the Warwick Valley Rotary Club. I congratulate him on this honor, and thank him for his service to the Warwick community."
Share This Story, Choose Your Platform!