Build Your Future Today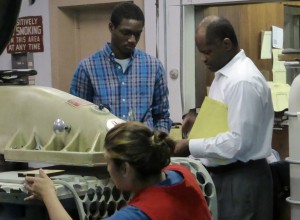 Mechanical Rubber's Engineering Internship Program offers hands-on job experience as a key member of a team that develops products and solutions from design to delivery. We are looking for individuals majoring in materials, mechanical/structural, aerospace engineering with vision, drive and perseverance to tackle projects and challenges with a positive attitude.
How to Apply
The Mechanical Rubber Internship Program is intended for students enrolled in a bachelor's or master's degree program in Engineering. You must be available to work a minimum of 25 hours per week for at least 10 weeks (12 weeks preferred) and must complete online application prior to the start of the summer internship program.