Product Solutions
Bumpers: Female Pool Ladder ◊ Male Pool Ladder
CustomerConnect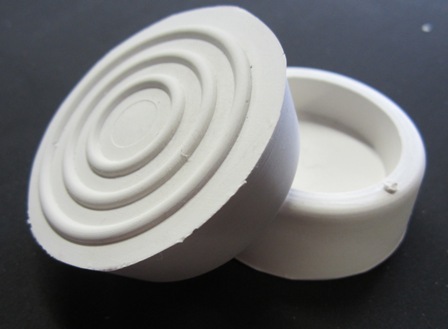 Pool owners know that a tear in the liner of an above ground pool is not only an unwanted expense, but can put a quick end to a swimming season.
A major supplier of swimming pool equipment came to us to help them offer an aesthetically acceptable and rugged ladder foot.
We developed a new white SBR compound, MR65-75-01, that met all of their needs. We are now their sole-source for ladder feet, because they know they will receive high quality parts consistently and on time.